One day, my whole family moved their asses in the car for a trip around Romania, our beautiful country. We made 500 km in 8 hours and visited 4 monasteries and a castle, from 5 counties.



Lainici Monastery
Located on the Jiu river... really beautiful.


Densuș Monastery
Nicolae Densușianu has some pretty
controversial
theories about the history of Romania. Nonetheless, this church which holds his name is one of the oldest ever, being built around the 16th century.
Prislop Monastery
Arsenie Boca
is seen as one of the greatest spiritual human who has lived in Romania. The internet is full of
stories
about his Christian dedication.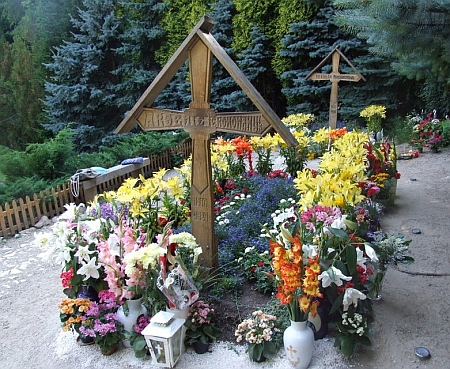 Corvin Castle
Legends, history and a spectacular view.
Soup served hot at the table
Technology
Has entirely changed the way trips like this occur. With an internet connection in a car you can research information about the places you are going to arrive during the boring transit (if you have carrier signal :). With Foursquare I learned that we will starve if we search a place to eat in Hateg, so we departed to Hunedoara which was about 30 km away. I even chose the restaurant by following a tip left by a French tourist.

The rest of pictures are in my Google+ album.

Map
View Larger Map